The Rotary Club of Kimbolton Castle and the Sporting Bears are excited  to be bringing the Fayre back on Sunday the 10th of July, 2022. A fantastic day out for all! Including over 800 Classic cars, a display by the Stannage Stunt team, Children's activities, over 50 stalls, music and much more! Come along for a day of fun and provide much needed funds to Rotary supported charities along the way- as well as supporting small independent businesses!

The fayre is a spectacular charity event forthe whole family, organised by volunteers from The Rotary Club of Kimbolton Castle and The Sporting Bears Motor Club. It is held in the beautiful grounds of Kimbolton Castle in Cambridgeshire, the home of Kimbolton School which has generously supported this.
Please look at the Clubs tab in the main menu to see the club profiles.
In total just under £20 000 was raised for a range of Rotary supported charities.  Over the years we have supported many charities, often local; including Burns Camp, Samuel Pepys School, HemiHelp, East Anglia's Children's Hospices, Ellesmere Opportunity Group, Holly Ward (Hinchinbrooke Hospital), Mission Motor Sports and many other Rotary supported charities and good causes.
The Fayre has raised £400,000 over the last 28 years. Staffed by over 60 volunteers on the day and backed by a year of planning.
You can follow us on Twitter to join in: @kimboltonfayre
And like our page on Facebook too: www.facebook.com/kimboltonfayre
Check out: wherecanwego.com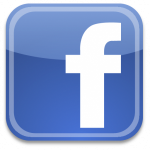 Please check this site regularly  for news and more details.