Kimbolton Country Fayre and Classic Car Show, Sunday 14th July 2019 is now in its 28th glorious year, a spectacular charity event for 
the whole family, organised by volunteers from The Rotary Club of Kimbolton Castle and The Sporting Bears Motor Club. It is held in the beautiful grounds of Kimbolton Castle in Cambridgeshire, the home of Kimbolton School which has generously supported this
Planning for the 2019 Fayre is underway, watch this space  as the line up for 2019 rolls out!
In 2018 we were delighted to host the following to meet wide tastes.
Main Ring events: Guido Louis- Equestrian Stunt and Tackless Show, Sealed Knot, and Beagles
Stage: The Rose Affair, Galaxy Big Band, Rock Choir, Lindyhop Dancers and Morris Dancers
Children: Millers Ark Mobile Farm, Inflatables and Bungee Trampolining
Other attractions:  Around 1000 Classic Cars, a flypast by the Battle of Britain Memorial Flight, more than 70 stalls and stands, Dreamrides, Model Car racing as well as the usual tea tent, real ale bar, classic car plus many more attractions and activities for the whole family.  
Please look at the Clubs tab in the main menu to see the club profiles.
In total just under £20 000 was raised for a range of Rotary supported charities.  Over the years we have supported many charities, often local; including Burns Camp, Samuel Pepys School, HemiHelp, East Anglia's Children's Hospices, Ellesmere Opportunity Group, Holly Ward (Hinchinbrooke Hospital), Mission Motor Sports and many other Rotary supported charities and good causes.
The Fayre has raised £400,000 over the last 27 years. Staffed by over 60 volunteers on the day and backed by a year of planning.
The 2019 fayre will be held on Sunday the 14th of July, gates open for general admission at 11.00am. Classic cars for display arrive from 9.00am.
You can follow us on Twitter to join in: @kimboltonfayre
And like our page on Facebook too: www.facebook.com/kimboltonfayre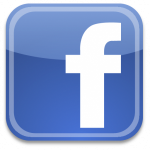 Please check this site regularly  for news and more details.