A great family day out with around 1,000+ classic cars plus crafts and food stalls, performance attractions and live music.
We are delighted to be presenting the next Kimbolton Country Fayre & Classic Car Show on Sunday 16 July 2023 – bigger and brighter than ever.
The Country Fayre is a spectacular event for the whole family, organised by The Rotary Club of Kimbolton Castle in conjunction with The Sporting Bears Motor Club and local supporters.
It is held in the magnificent grounds of Kimbolton Castle in the old county of Huntingdonshire. Historically the castle was the final home of Queen Catherine (Catherine of Aragon), the first of Henry VIII's six wives. In more recent times it has become the location of Kimbolton School.
1,000+ classic cars frequently attend this premier event. Walking around the cars on display we frequently hear comments of delight at cars just like grandma or grandad had. In addition to the cars there are numerous attractions for visitors of all ages.
The huge range of food outlets are sure to bring pleasure to every palate. Relax in the huge refreshment marquee encompassing a bar with a selection of great beers and a tea, cafe and cake counter.
The Fayre regularly raises well over £20,000 for causes and charities nominated by Kimbolton Castle Rotarians, The Sporting Bears and local people and organisations. If you know of a local cause which deserves a funding contribution please contact Eric Joyce at eric.kimboltoncountryfayre@gmail.com
You can follow us on Twitter to join in: @kimboltonfayre
And like our page on Facebook too: www.facebook.com/kimboltonfayre
Check out: wherecanwego.com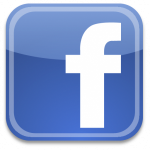 Please check this site regularly for news and more details.